food-drink links
One of my early Heroes was
Colonel John Blashford Snell OBE
. This may surprise him as most of his contact with this 12-15 year old pieman was shouting at him to get back in line.
He was famous as an explorer and had recently completed his crossing of the
Darian Gap
in Panama...( Isn't wiki great). But the role I most remember him in was as head of the Hunts that took place around my home town of Ripon, North Yorkshire. It was organised with military precision and a great childhood friend's father, Ken Mason was the head gamekeeper and organiser of us... a motley crew of beaters with white tatty flags tied to bits of tree.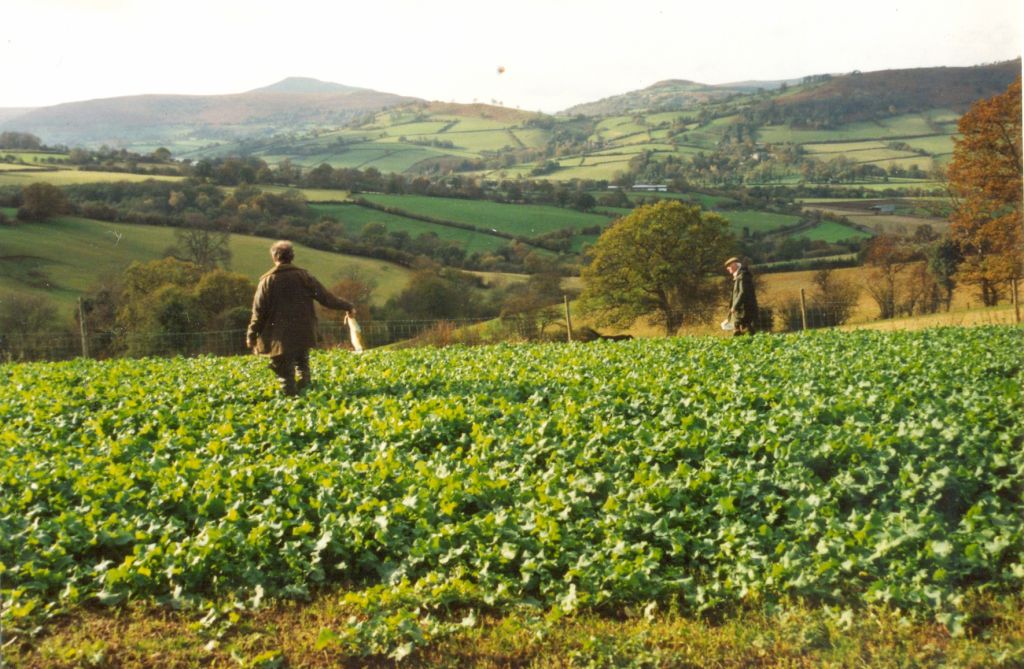 Somewhat less motley (and older) collection of beaters.
We all knew of his exploits through the local media and it had really captured my imagination early in life and led to a lifetime of travelling (whenever possible) or dreaming of travelling (usually during lesson times or whilst at work). My joy of travelling and just moving from place to place stays with me even today on the bus trip up to Bangkok. I put it down to never expecting to have the opportunity... I think.
Back then, our French lessons had been cut with the following (true) explanation from a teacher. You won't need French as none of you will be going that far unless there is another war! My Careers interview lasted about 2 minutes and I was informed the only options were the Paint factory warehouse or Buxted Chicken factory. So compared to an expected adult hood counting paint tins and poking around chickens innards, even the crappy bus I was on the other night becomes exciting.
Must point out at this stage that I have one of the worlds biggest chips on my shoulder and this will show itself more once I have an editor in place.
Back to the beating. What I loved about this was the remoteness, cold and isolation, especially in the fog, that went with the job. The rather non politically correct shooting that went on was not much of a concern as we didn't see much of it and were never allowed near anyone posh enough to own a gun. On occasions when some of the guns would be taking shots at rabbits that were heading in our direction we copped for a bit of lead shot and had to duck and cover, pathetically I remember, behind our plastic flags! We then learnt that sometimes, even figures of authority, even my friends father were more that capable of projecting the F word at a bunch of Toffs, 100 or 200 meters away across a field.... under fire...
This was very hard going underfoot. No footpaths or tracks, just mile after mile of moor, field, thicket, wood and forest. I got my love of walking and the great outdoors from these days and probably a fair degree of fitness from it.
Perfect day . Never experienced silence like the moors in fog and snow before or since
Pie time. For lunch we had the most enormous pie ever imaginable to a youngster. Game pie. It feed at least 20 of us, along with a few sandwiches and the odd swig of beer. All the years I went beating (and I went well into my twenties) beer never tasted so good as it did from an old can, tipped out of an old hessian sack onto the freezing ground. I remember standing completely in the middle of nowhere, with the next person to me almost out of sight and, if it was foggy, completely out of sight, in which case we had to listen for a whistle.
I used to Keep warm by pouring hot tomato soup into a cup and huddling over it, sometimes dipping my egg sandwiches into it if they were frozen.
For the anoraks: A raised, hot crust pastry affair full of whatever they had shot last week.
My abiding memory of the great man (he was) is his "assisting" a friend of mine in his passage through some thick brambles with the words "If I can get a Landrover through the Amazon, you can get yourself through that".
It was along time before any of us told him that a thicket had been too dense for us to beat. Happy days!